Humboldt Asians & Pacific Islanders
in Solidarity
---
NEW

Eureka Chinatown 360 Virtual Tour
"Lost and Found"



This is a story of resilience and resistance, including reclaiming history to build a more inclusive future. Explore the history and culture of the Chinese community that lived in Eureka's historic Chinatown in the late 1880s and the return of the first Chinese American in 1954.


Come explore the Eureka Chinatown 360 Virtual Tour. Click and drag to look around on this 360 video. To slow down the narration: Select settings/Playback speed/custom (set to 0.95).





---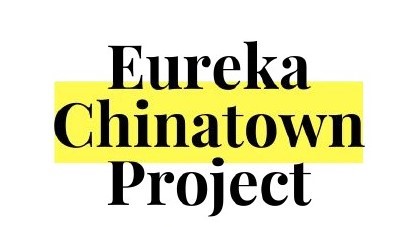 Eureka Chinatown Project
2021
The Eureka Chinatown Project (ECP) is a collaboration of community members and Humboldt Asians & Pacific Islanders in Solidarity (HAPI). We celebrate the history and culture of the historic Chinese community in Humboldt while raising awareness of the local Chinese expulsion events and the federal and state exclusionary acts that shaped our society today. By educating our community, we hope to heal and move towards a more inclusive and just future.
Read More about ECP
---
Come Join the
Eureka Chinatown Walking Tour

Walking tours are scheduled for
May 14 and June - October on the first Saturday of the month coinciding with Arts Alive.
About this event
Meet at the Clarke Historical Museum (bathrooms available) at 240 E Street in Eureka. The tour will be about an hour long and a pleasant walk about 0.8 miles long on flat ground. All stops will be along the city streets and no seating is available. Please wear layers because it may be cold and windy.
In-Person Walking Tours

We will be accepting ticket orders on a first come, first serve basis. Attendance is limited to 20 people and RSVP is required using the link below. Email
eurekachinatownproject@gmail.com
to schedule a private group tour.
May 14 Tour

June 11, July 2, August 6, September 3 & October 1 Tours

---
---